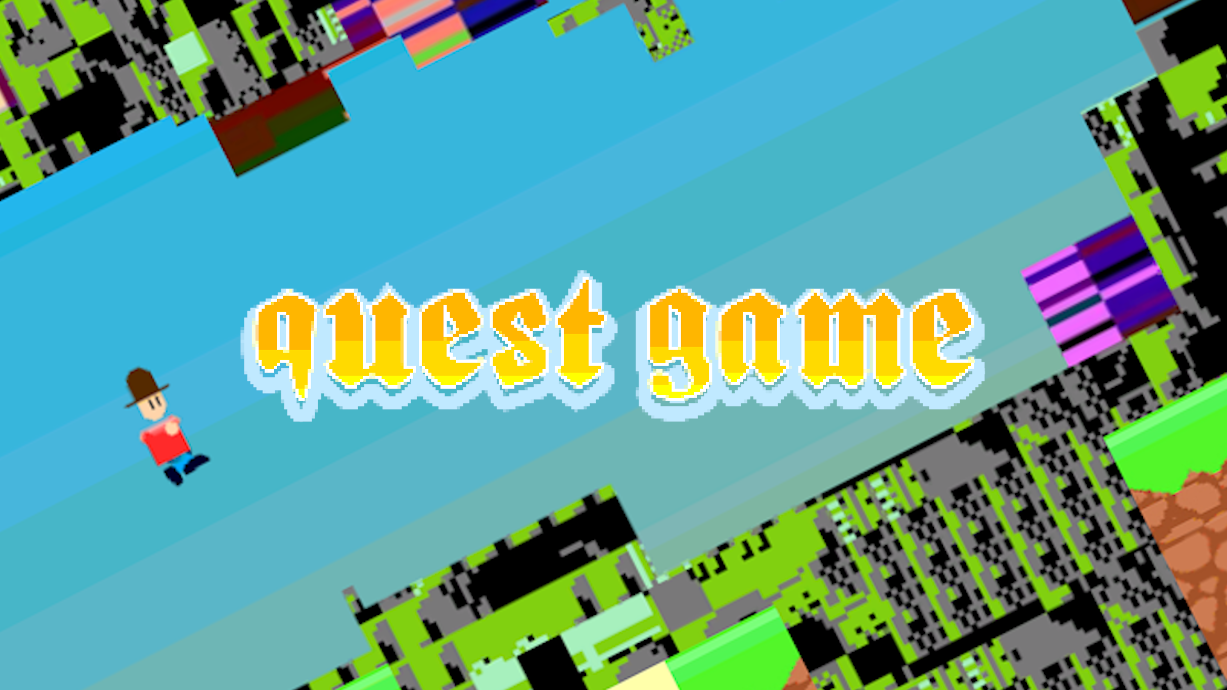 Quest Game
A downloadable game for Windows
Quest Game is the story of what happens when the most conventional, generic videogame starts coming apart— to the point where its world and protagonist glitch to infinity. Also, there are mangoes.
Procedurally generated.
Controls:
Space - Jump
Esc - Pause
Note: It seems some cacti and trees have colliders that shouldn't exist. Sorry for the confusion.
From GMTK Game Jam 2020